GENOTYPE SELECTION SUPPORT
Identify male plants before flowering with this PCR-based service. Using MFSelect technology, our services detect male plants early, based on specific sex molecular markers. Make informed cultivation decisions and optimize yields and quality.
Details
The gender of a cannabis plant is determined by the presence or absence of the Y chromosome. Female plants have two X chromosomes, while male plants have an X and a Y chromosome. The detection of the Y chromosome can be achieved through DNA analysis, which is a reliable method for identifying the gender of cannabis plants before they reach the flowering stage. This allows growers to selectively breed female plants and avoid wasting resources on male plants that are not useful for producing buds.
Our Phenotype Selection Support services aim to help our clients make crucial choices on the early development status of their plants.
The MFSelect™ technology is designed to target specific DNA markers related to specific traits (e.g sex, cannabinoid profile). Our DNA assays combine the latest technologies with the industry's most powerful data processing app, MyFloraCLOUD, to provide you with accuracy and efficiency in one place.
Resources
Results at Your Fingertips
With MyFloraCLOUD, you can easily access and review cultivar-specific data and test analysis insights.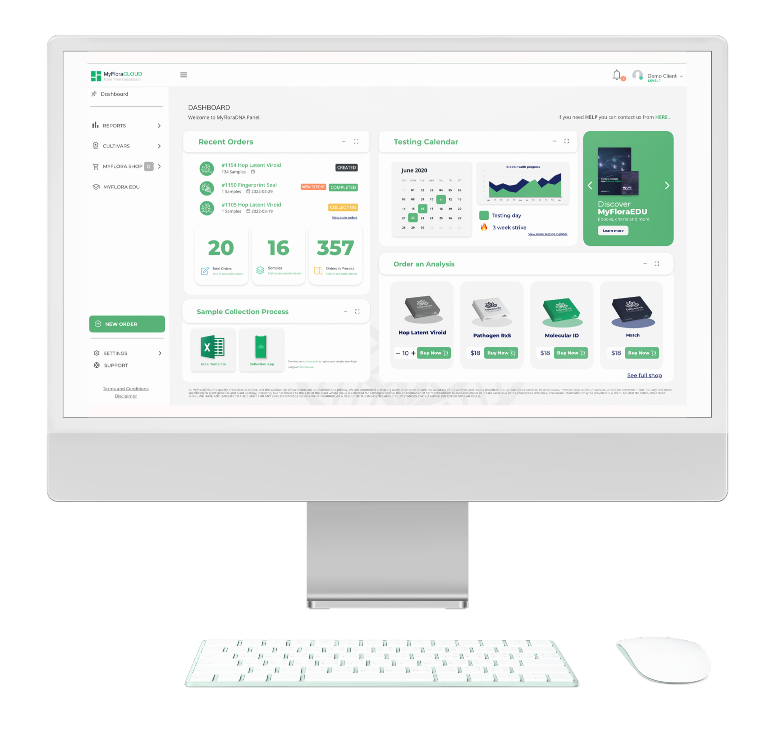 Track your data and visualize how it changes over time.
Login from any device – whether it's your phone, home computer, or workstation – to see and download your results.
Rest easy knowing that your precious data is safely stored in our database.
Obtain educational materials and get in touch with our specialists.
Everything you need to know to test your plants with us.